Basement home gym setup: What do I have to pay attention to? This article describes what should be part of your own gym at home. Many people like to train regularly in the fitness studio, but often don't have the time or desire to get back on track while you're at home. A membership in the studio is often quite expensive. So what could be more obvious than to put together your own mini studio in the basement or another room.
Basement home gym setup: the overview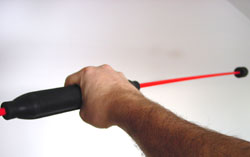 However, there are a few things to keep in mind despite all the enthusiasm. Once it is important to know if you can and want to train on your own. Some people need to make out the pressure with a girlfriend or a friend in order not to be able to "shirk" themselves anymore.
It is also important that you have some basic knowledge of the training applications, i.e. you should know how to train properly in order not to do more harm than good.
It may be advisable to spend a few months in a studio to learn the correct movement sequences and correct exercises.
Which fitness equipment you ultimately choose also depends on the space available in the apartment or house. Approximately one meter of movement space per device is required as a guideline.
If you plan to set up a complete fitness room you need one about 12 to 15 m².
Mostly such rooms in the cellar are furnished, whereby one must pay particular attention to a good ventilation here. The room should have a window that you can open. In winter you also have to make sure that the room is heatable.
Selecting the workout machines
Popular are cardio machines, which can be used to train the cardiovascular system and additionally benefit from weight reduction through endurance load for the body. Bicycles are often used, it can be a normal bicycle used on a "roll". But you can also choose between a spinning bike (relatively expensive but well suited for frequent and intensive use) and a normal standing bike or a back-friendly spine bike on which you can sit like on a chair.
Meanwhile the crosstrainers are also popular, which have pretty much replaced the pure steppers. Crosstrainers are a good whole body workout with the help of the arms. The costs are around 350 euros, depending on quality and additional functions. Good treadmills are more expensive, you have to estimate about 500 euros.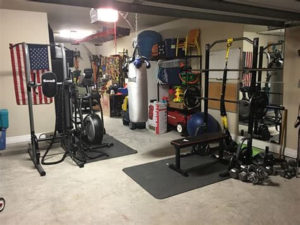 No matter what you choose, you have to pay attention to stability and good functionality, the design should first of all be of secondary importance. You should test all devices in the shop, i.e. sit on them and try them out actively, because if the device does not fit you well you will not want to use it in the long run.