When I was a kid one of my favorite beverages was the milkshake. After school I'd come home and make one or two of them everyday and they were always awesome. When I got a little older and started to care about what I ate, milkshakes were one of the hardest things to cut out of my diet. Now I just wish I could have gone back in time and given myself this drink recipe, it's just as refreshing and tasty as a milkshake, yet still Paleo friendly.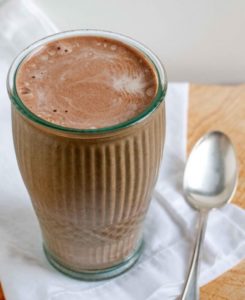 Coconut Shake [Paleo] Recipe
Gentleman, allow me to introduce the Coconut Shake, it's great in hot-as-balls weather, it's sweet, it's easy to make, and it's a great way to curtail any cravings for a dairy based milkshake, or ice cream.
Hardware
A bar blender
Software
12 oz. coconut milk
1/4 cup shredded coconut
1 cup crushed ice
1 – 2 tsp honey (or more if you want it sweeter)
1 tsp vanilla extract
Do Work!
1. Pour all the ingredients into the blender and blend for about 2 minutes, you can do more or less depending on what consistency you want.
2. Drink up