Can a child handle an electric toothbrush properly? This article sheds light on this question and provides answers.
Using the electric toothbrush for children
There is no question that even a small child should be dental cared for from the first milk tooth. But can a child handle an electric toothbrush properly? Better asked, at what age can a child brush their teeth with an electric toothbrush? It is always recommended that a child first clean his or her teeth with a manual toothbrush.
Children can then use an electric toothbrush from the age of 3.
However, should be learned and accompanied by adults. When a child uses the electric toothbrush for the first time, parents should affectionately point out to him or her that unfamiliar vibrations occur and should not frighten him or her.
Children usually don't like brushing their teeth, and quite honestly – some adults also find it difficult to do so. Children are often very restless and move their heads back and forth or press their lips together. The electric toothbrush for children can be an advantage here if it is equipped for children, as described below. In addition, it is more fun for the children if their parents also use an electric toothbrush.
Here is a video of the pediatric dentist:
Brushing is the same as for adults: move the toothbrush slowly from tooth to tooth and clean it all around with little pressure.
Technical details of an electric children's toothbrush
As already mentioned, electric toothbrushes are also available for milk teeth. As with adult toothbrushes, the brush head is set in motion by a drive. They are powered by batteries or a battery, which is charged via a charging station connected to the power supply.
The brush head of an electric toothbrush for children is smaller than that for adults and the bristles are quite soft here, so that they do not damage the delicate gums. The electric toothbrush makes it easier for children to brush their teeth, as they only have to hold the toothbrush against their teeth and hardly have to make their own movements, as the vibrations come from the toothbrush.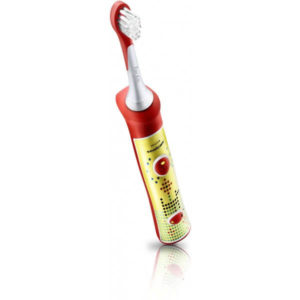 Also for children's toothbrushes, the brush head should be replaced regularly, i.e. approx. at the beginning of every fourth month. If the tooth bristles are no longer upright but pressed apart, the small brushes should also be replaced.
If the child has been infected by flu virus or scarlet fever , the brush head should be replaced at least every second day.
The most common models are oscillating electric toothbrushes and sonic toothbrushes, just like for adults. The ultrasonic toothbrush is only used in exceptional cases.
Equipment for an electric child toothbrush
The most important aspect when buying a toothbrush is that the child's toothbrush should lie well in the small hand. It is advisable to try this out together with the child and take it into account when buying. If the handle is too large or too small, brushing teeth can be very difficult and can also cause an aversion to the electric toothbrush in the child.
Many models have a lot of colour and figures, so that children are already looking forward to it and start brushing their teeth cheerfully. If the handles also show figures that they know from television or games, the prices of electric toothbrushes also slide up. Some models are equipped so that even music from the handle sounds, although there are different melodies that change after every minute.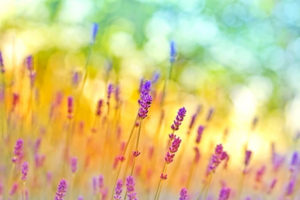 Advantage of an electric toothbrush for children:
This makes it easier to keep the children's teeth nice and clean, and the small brush head makes it easier for the child to get to harder to reach places than with a manual toothbrush. The teeth are really thoroughly cleaned.
The child-friendly design makes the child enjoy brushing their teeth in a playful way.
disadvantage:
Electric children's toothbrushes are more expensive to buy. In addition, the brush heads have to be replaced regularly and the batteries have to be changed from time to time.