This article answers the question, Are natural cosmetics biodegradable? We discuss the ingredients of natural cosmetics and what to look for.
Is natural cosmetics biodegradable?
health consciousness and wellness is not only a question of correct and balanced nutrition, much exercise and sport, also the appropriate care of the body belongs to the sub-areas, which constitute an all around content life. If you have sensitive skin or would like to consciously do without synthetic cosmetics, you can fall back on a wide range of natural cosmetic products.
But how much "nature" is really in natural cosmetics – and does it keep its promises? Because one thing is certain: natural cosmetics are not just natural cosmetics!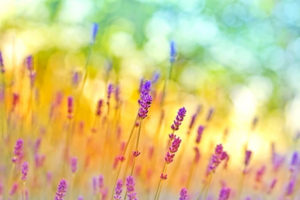 The difference between "real natural cosmetics" and cosmetic products
The difference between "genuine natural cosmetics" and cosmetic products that are only marketed in a natural way is great. If real natural cosmetics renounce any addition of synthetic substances such as preservatives, fragrances or dyes, these can be contained in naturally positioned brands. These are based on the positive image of natural cosmetics, especially due to the lack of legal guidelines, and already call themselves "nature" even if, for example, only small amounts of natural plant ingredients are contained.
Real natural cosmetics, for example, do not require animal testing and do not usually use animal ingredients. All raw materials used, for example oils from jojoba seeds, evening primrose seeds, the aloe vera plant or olives, also come from controlled organic cultivation if possible.
Seal of approval for natural cosmetics
If you want to be sure that you are buying "real" natural cosmetics, you should look for certain test seals such as the BDIH quality seal for controlled natural cosmetics. Manufacturers who are awarded this seal undertake to comply with binding quality criteria.
There are several arguments in favour of using natural cosmetics: Whereas in the past it was mainly people with particularly sensitive skin who had to struggle with irritations or other hypersensitivity reactions with synthetic creams, today more and more "normal consumers" are also asking for natural cosmetic products. This can be explained, among other things, by an increasing awareness of nature and the environment, which also focuses on a certain sustainability. Consumers are now happy to spend one or two euros more on this.
Because the creams with natural ingredients usually convince with regard to their effect.
Unlike mineral oil-based skin care products, they enrich the skin with moisture and do not seal it. And good natural cosmetics do not always have to be expensive! In a test by Stiftung Warentest, for example, the natural cosmetics house brand of the drugstore chain dm (Alverde) was the only product with a "very good" rating.
The disadvantages of natural cosmetics
Unfortunately, natural cosmetics also have a few disadvantages: By omitting chemical preservatives, germs easily get into the products. Many users also express themselves negatively about the sometimes "unfamiliar" smell of natural cosmetic creams. If this aspect is probably primarily a matter of getting used to, one can counteract the susceptibility to germs by buying natural cosmetic products in tubes or cans with small openings, only putting clean hands in the jars and not leaving them open for long.
These small disadvantages in comparison to the positive aspects should not stop you from trying natural cosmetics – Your skin and the environment will thank you!!